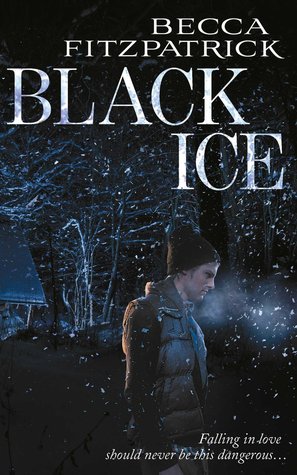 Today's book is Black Ice:
Author: Becca Fitzpatrick
Publisher: Simon & Schuster UK
Rating: 4 out of 5 stars
Summary: Britt Pfeiffer has never been that adventurous, but that's about to change. Wanting to impress her ex-boyfriend, Britt convinces best friend, Korbie, to take a trekking trip with her. But when a freak storm leaves the girls stranded, they seek shelter in a cabin, where they find two knights in shining armour. Or so they think.
Britt quickly realises that the girls need to get off the mountain, fast. In exchange for her life, she is forced to guide the boys down, and as they set out on a harrowing journey through the cold and snow, Britt realises the only way to escape with her life is to pretend she's on their side. But is gorgeous, sexy Mason an enemy or an ally? Tension mounts, and it's only a matter of time before things turn deadly…
I liked this book. With it's sharp plot twists and quick-paced plot, I found myself sucked into this world, with myself in the situation fighting for my life. I really put my heart out to Britt, how she survived all of what she did was amazing! I wasn't too sure whether I'd even consider this book but after receiving it as a gift, I felt that I needed to read it and soon forgot about the world around me.
It had everything.
It had Romance. It had Mystery. It had Adventure. It had Emotional Connection and I liked it.
Overall, a good, quick-paced book with romance, mystery, adventure and a very satisfying ending which I did enjoy. Well done, Becca.