Waiting On Wednesday is a weekly event, hosted at Breaking The Spine (check her out!) , that spotlights upcoming releases that I'm eagerly anticipating.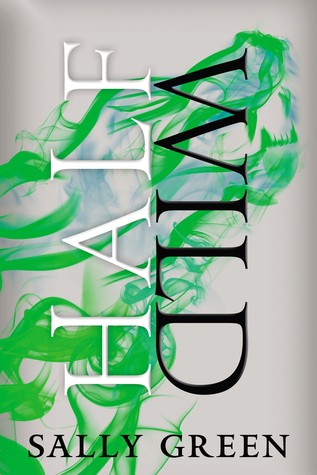 Today's book is Half Wild by Sally Green:
Publication Date: March 24th 2015 by Puffin
Summary: "You will have a powerful Gift, but it's how you use it that will show you to be good or bad."
In a modern-day England where two warring factions of witches live amongst humans, seventeen-year-old Nathan is an abomination, the illegitimate son of the world's most powerful and violent witch. Nathan is hunted from all sides: nowhere is safe and no one can be trusted. Now, Nathan has come into his own unique magical Gift, and he's on the run–but the Hunters are close behind, and they will stop at nothing until they have captured Nathan and destroyed his father.
I feel a bit late to be talking about this book. Whilst it hasn't even come out yet, many other people have been excited about this book for MONTHS. I recently read Half Bad and enjoyed it. I did find it slightly confusing but I'm hoping that this book will clear up my confusion. It does look very good and I LOVE these covers so very much. I think I will be getting this book, but not for a while yet.