What's Next is a weekly event hosted by Icey Books that helps bloggers/readers decide on their next book to read. You decide my next read in the comments!
Lord of The Flies by William Golding:
A plane crashes on a desert island and the only survivors, a group of schoolboys, assemble on the beach and wait to be rescued. By day, they inhabit a land of bright fantastic birds and dark blue seas, but at night, their dreams are haunted by the image of a terrifying beast. As the boys' delicate sense of order fades, so does their childish dreams as they are transformed into something more primitive, and their behaviour starts to take on a murderous, savage significance.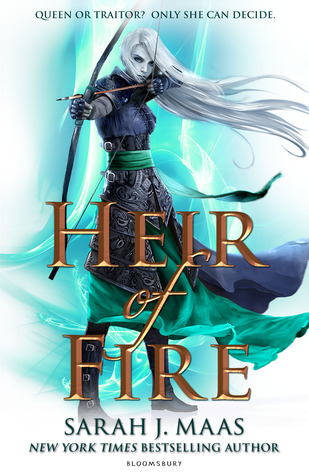 Heir of Fire by Sarah J Maas:
Consumed by guilt and rage, Celaena can't bring herself to spill blood for the King of Adarlan. She must fight back…
The Immortal Queen will help her destroy the King – for a price. But as Celaena battles with her darkest memories and her heart breaks for a love that could never last, can she fulfil the bargain and head the almighty court of Terrasen? And who will stand with her?
The Enemy by Charlie Higson:
Every time he thought they'd gone, he heard them again. Searching for him.
The sickness struck everyone over fourteen. First it twisted their minds. Next it ravaged their bodies. Now they roam the streets – crazed and hungry.
Across a broken London, the young hide in gangs. Scavenging to survive, they can only see one ending. Until from across the city, come rumours of a safe house. To get there, they must face the Enemy – the mindless killers who once promised to love and protect them always. Can they trust each other long enough to make it out alive?
What do you think I should read next? Let me know in the comments below…