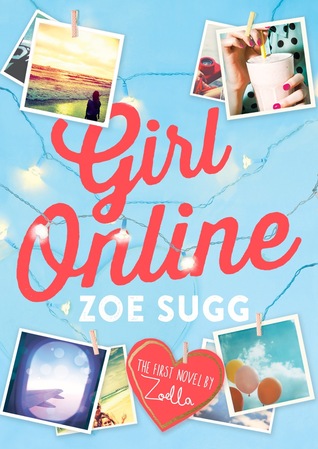 Today's book is Girl Online:
Author: Zoella (aka Zoe Sugg)
Publisher: Penguin Books
Rating: 4 out of 5 stars
Summary:
I had no idea GirlOnline would take off the way it has – I can't believe I now have 5432 followers, thanks so much! – and the thought of opening up to you all about this is terrifying, but here goes…
Penny has a secret.
Under the alias GirlOnline, she blogs about school dramas, boys, her mad, whirlwind family – and the panic attacks she's suffered from lately. When things go from bad to worse, her family whisks her away to New York, where she meets the gorgeous, guitar-strumming Noah. Suddenly Penny is falling in love – and capturing every moment of it on her blog.
But Noah has a secret too. One that threatens to ruin Penny's cover – and her closest friendship – forever.
Well, I did enjoy this book. After all this controversial stuff : "Is the book hers?" "Was it ghostwritten?", I found myself thinking, well everyone gets a bit of help with their book, and maybe Zoe just needed a bit more, after all it was her debut novel…
Anyway, the writing was excellent (whoever wrote it) and the storyline was good. It was a cute, warming read that I needed during this winter season. But, I reckon that most cute boys now seem to be named Noah. I'm not saying it's a bad name, I love the name! But please, a bit more originality everyone….
Overall, a cute read that I would recommend, despite all the surrounding issues.