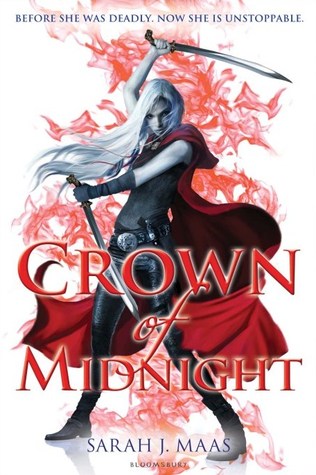 Today's book is Crown of Midnight:
Author: Sarah J Maas
Publisher: Bloomsbury Books
Rating: 4.5 out of 5 stars
Summary: Crowned by Evil. Bound by Duty. Divided by Love.
Celaena Sardothien, royal assassin, is the King of Adarlan's deadliest weapon. She must win her freedom through his enemies' blood – but she cannot bear to kill for the crown. And every death Celaena fakes, every lie she tells, puts those she loves at risk.
Torn between her two protectors – a captain and a prince – and battling a dark force far greater than the king, Celaena must decide what she will fight for: her liberty, her heart or the fate of a kingdom…
WHOOP! This book definitely followed up to the first one… I thoroughly enjoyed it and there was a particular bit that I loved (People who've read the book will truly understand):
"When you do, I want you to remember that it wouldn't have made any difference to me. It's never made any difference to me when it came to you. I'd still pick you. I'll always pick you."
I thought this was beautiful and summed up the love between Celaena and this person that only people who've read the book will know. The events have changed from the first book and I'm totally rooting for Celaena!
The writing was stunning, the characters perfectly formed and the entire book (including the gorgeous UK book covers) was amazing. Nuff said.
Katherine