What's Next is a weekly event hosted by Icey Books that helps bloggers/readers decide on their next book to read. You decide my next read in the comments!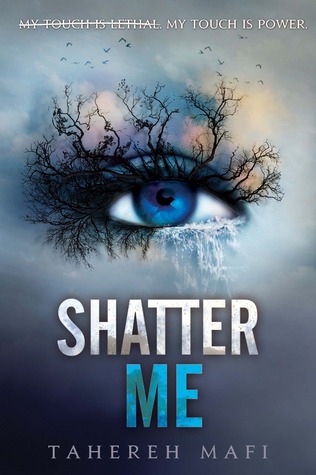 Shatter Me by Tahereh Mafi:
I have a curse. I have a gift.
I am a monster. I'm more than human.
My touch is lethal. My touch is power.
I am their weapon. I will fight back.
No one knows why Juliette's touch is fatal, but The Reestablishment has plans for her. Plans to use her as a weapon. But Juliette has plans of her own. After a lifetime without freedom, she's finally discovering a strength to fight back for the very first time – and to find a future with the one boy she thought she's lost forever.
Windfall by Rachel Caine:
Leaving Las Vegas seemed like a great idea to Joanne Baldwin. But there is no escaping her past – and there is no time to recharge. The former Weather Warden's powers are at an all-time low just as the clouds of war are gathering – and the biggest storm since Atlantis' destruction is heading for landfall.
Joanne is exhausted. When not donning a rain mac and camping it up for the camera as a TV weather girl, she has to contend with a vengeful cop on her tail, her newly divorced sister moving in and getting caught in the middle of a supernatural civil war. Worst of all, her boyfriend in a bottle can't stop draining her powers and is fast morphing from the Djinn of her dreams to the Ifrit of her nightmares. As the agreement between the Wardens and the Djinn starts to self-destruct, Joanne finds herself forced to choose between saving her lover, saving her Warden abilities… and saving humanity.
Mates, Dates & Inflatable Bras by Cathy Hopkins:
  Lucy feels like everything is changing around her, and suddenly she is required to make all sorts of decisions. Everyone else knows who and what they want to be except her. Izzie has become friends with glamorous Nesta and Lucy isn't certain she likes this new threesome. Nesta and Izzie look sixteen, but Lucy, at fourteen, can easily pass for a twelve year old. But then the day Lucy sees the most wonderful boy crossing the street, things do start to change – in all areas of her life…
What do you think I should read next? Let me know in the comments below…