Waiting On Wednesday is a weekly event, hosted at Breaking The Spine (check her out!) , that spotlights upcoming releases that I'm eagerly anticipating.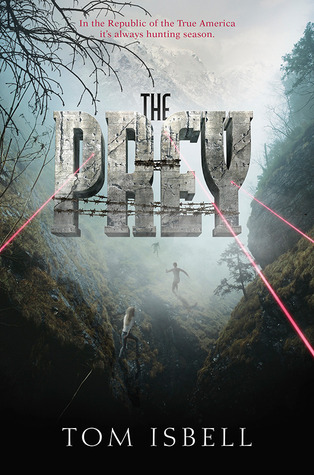 Today's book is The Prey by Tom Isbell:
Series: First in the Hatchery Series
Publication Date: 20th January 2015 by HarperTeen
Summary: After the Omega (the end of the end), 16 year old guys known as LTs discover their overseers are raising them not to be soldiers (lieutenants) as promised, but to be sold as bait because of their Less Than status and hunted for sport. They escape and join forces with a girls' camp, the Sisters, who have been imprisoned and experimented on for the "good of the Republic," by a government eager to use twins in their dark research. In their plight for freedom, these heroes must find the best in themselves to fight against the worst in their enemies.
Wow! First thing I thought when I saw this was: Ooh, A Maze Runner type book… As you may already know, one of my favourite books is the Maze Runner and I love those type of books so I'm seriously looking forward to this release…
So what do you think of The Prey? Yay or Nay? Let me know in the comments below….
Katherine