Waiting On Wednesday is a weekly event, hosted at Breaking The Spine (check her out!) , that spotlights upcoming releases that I'm eagerly anticipating.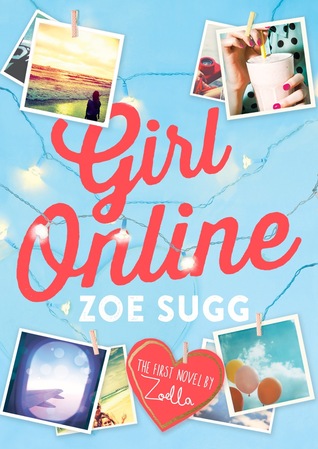 Today's book is Girl Online by Zoe Sugg (aka Zoella):
Publication Date: 25th November 2014 by Penguin
Summary: I had no idea GirlOnline would take off the way it has – I can't believe I now have 5432 followers, thanks so much! – and the thought of opening up to you all about this is terrifying, but here goes…
Penny has a secret.
Under the alias GirlOnline, she blogs about school dramas, boys, her mad, whirlwind family – and the panic attacks she's suffered from lately. When things go from bad to worse, her family whisks her away to New York, where she meets the gorgeous, guitar-strumming Noah. Suddenly Penny is falling in love – and capturing every moment of it on her blog.
But Noah has a secret too. One that threatens to ruin Penny's cover – and her closest friendship – forever.
Well, I love Zoella so this was an easy choice for this week. After watching her videos and trying her beauty products, how could I say no to this?? I love Zoella and I love reading… Two of my fave things in one! 🙂  The storyline sounds great, just my style and the cover is amazing…
What's your opinion? Yay or Nay? Let me know in the comments below…