Waiting On Wednesday is a weekly event, hosted at Breaking The Spine (check her out!) , that spotlights upcoming releases that I'm eagerly anticipating.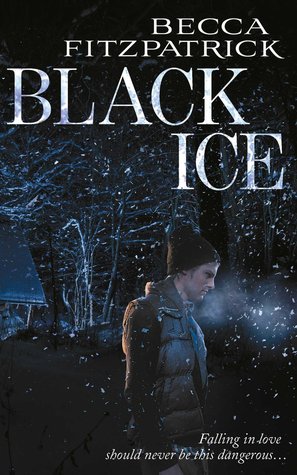 Today's book is Black Ice by Becca Fitzpatrick:
Publication Date: October 7th 2014 by Simon & Schuster
Summary: Britt Pfeiffer has never been that adventurous, but that's about to change. Wanting to impress her ex-boyfriend, Britt convinces best friend, Korbie, to take a trekking trip with her. But when a freak storm leaves the girls stranded they seek shelter in a cabin, where they find two knights in shining armour. Or so they think.
Britt quickly realises that the girls need to get off the mountain, fast. In exchange for her life, she is forced to guide the boys down, and as they set out on a harrowing journey through the cold and snow, Britt realises the only way to escape with her life is to pretend she is on their side. But is gorgeous, sexy Mason an enemy or an ally? Tension mounts, and it's only a matter of time before things turn deadly . . .
This book looks like a cute read. (Not that blizzards are cute, but y'know…) The whole romance, 'Will she like him? Will she not?' sounds really cute. I personally think this sounds like a read this in the middle of a storm to get the best mood out of it….
Let me know what you think of this book in the comments! I'm eager to find out what you guys think because this has been getting very mixed reviews…