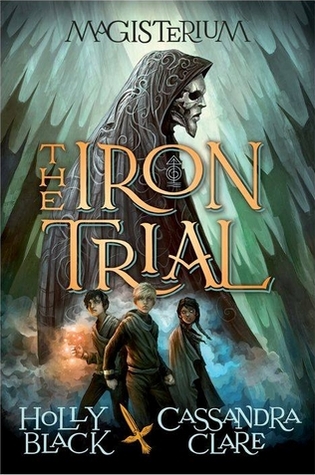 Waiting On Wednesday is a weekly event, hosted at Breaking The Spine (check her out!) , that spotlights upcoming releases that I'm eagerly anticipating.
Today's book is The Iron Trial by Holly Black and Cassandra Clare.
Publication Date: September 9th by Doubleday Children's
Summary: Most kids would do anything to pass the Iron Trial. Not Callum Hunt. He wants to fail. All his life, Call has been warned by his father to stay away from magic. If he succeeds at the Iron Trial and is admitted into the Magisterium, he is sure it can only mean bad things for him. So he tries his best to do his worst – and fails at failing. Now the Magisterium awaits him — a place that's both sensational and sinister, with dark ties to his past and a twisty path to his future. The Iron Trial is just the beginning, for the biggest test is still to come…
I literally was jumping out of my seat when I first heard about this book… I cannot wait for it to come out and I'm so excited!!
What do you think of this book? Got your own WoW that you'd like me to check out? Got an exciting release that you just can't wait for? Leave a comment below!