Waiting On Wednesday is a weekly event, hosted at Breaking The Spine (check her out!) , that spotlights upcoming releases that I'm eagerly anticipating.
Today's book is: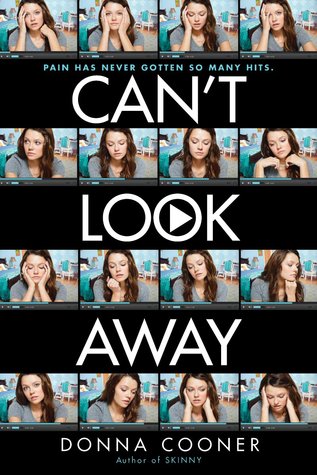 Can't Look Away by Donna Cooner.
Publication Date: 26th August 2014 by Point
Summary: Torrey Grey is famous. At least, on the internet. Thousands of people watch her popular videos on fashion and beauty. But when Torrey's sister is killed in an accident — maybe because of Torrey and her videos — Torrey's perfect world implodes. Now, strangers online are bashing Torrey. And at her new school, she doesn't know who to trust. Is queen bee Blair only being sweet because of Torrey's internet infamy? What about Raylene, who is decidedly unpopular, but seems accepts Torrey for who she is? And then there's Luis, with his brooding dark eyes, whose family runs the local funeral home. Torrey finds herself drawn to Luis, and his fascinating stories about El dio de los Muertos, the Day of the Dead. As the Day of the Dead draws near, Torrey will have to really look at her own feelings about death, and life, and everything in between. Can she learn to mourn her sister out of the public eye?
How amazing does this book sound? I literally cannot wait…
What do you think of this book? Got your own WoW that you'd like me to check out? Got an exciting release that you just can't wait for? Leave a comment below!