Waiting On Wednesday is a weekly event, hosted at Breaking The Spine (check her out!) , that spotlights upcoming releases that I'm eagerly anticipating.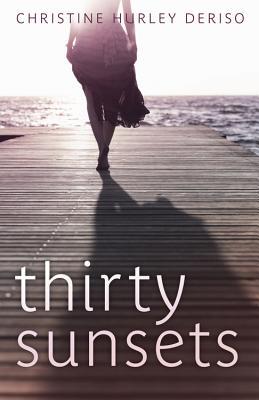 Today's book is: Thirty Sunsets by Christine Hurley Deriso.

Publication Date: 8th July 2014 by Flux.
Summary: To Forrest Shephard, getting away to the family's beach house with her parents and her brother, Brian, is the best part of every summer. Until this year, when her mother invites Brian's obnoxious girlfriend, Olivia, to join them. Suddenly, Forrest's relaxing vacation becomes a mission to verify the reality of Olivia's rumoured eating disorder. But the truth behind Olivia's finicky eating isn't at all what Forrest expected. And over the next thirty days, Forrest's world is turned upside down as her family's darkest secrets begin to come to light.
This book looks really good and the storyline sounds so different than what I've read before. A read that I certainly cannot wait for!
What do you think of this book? Got your own WoW that you'd like me to check out? Got an exciting release that you just can't wait for? Leave a comment below!