Waiting On Wednesday is a weekly event, hosted at Breaking The Spine (check it out!) , that spotlights upcoming releases that I'm eagerly anticipating.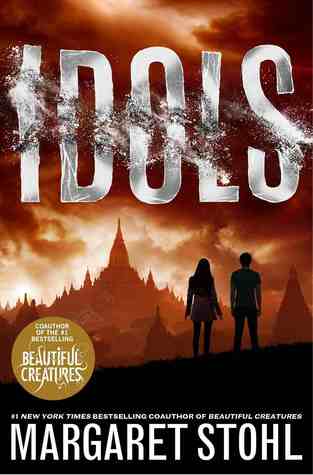 Today's book is: Idols by Margaret Stohl:
Publication Date: July 8th 2014 by Little, Brown Books
Summary: The Icons came from the sky. They belong to an inhuman enemy. They ended our civilization, and they can kill us.
Most of us.
Dol, Ro, Tima, and Lucas are the four Icon Children, the only humans immune to the Icon's power to stop a human heart. Now that Los Angeles has been saved, things are more complicated – and not just because Dol has to choose between Lucas and Ro, the two great loves of her life. As she flees to a resistance outpost hidden beneath a mountain, Dol makes contact with a fifth Icon Child, if only through her visions. When Dol and the others escape to Southeast Asia in search of this missing child, Dol's dreams, feelings and fears collide in an epic showdown that will change more than just four lives — and stop one heart forever.
This book is the second in the Icons Series. I've read the first one on my Kindle and I absolutely loved it! Margaret Stohl is always impressing me with new writing and I can't wait to read this!